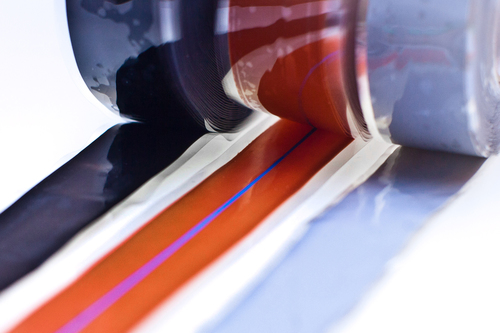 Breyden Products Inc. (parent of Saylor Technical Products, Grand Rapids, OH) is introducing their new Breyfuse line of self fusing silicone tapes. The self fusing tapes will complement the current portfolio of products used to secure and protect wire harnesses and electrical wire components.
"Breyden Products will strive to provide the industry with superior products including lacing tapes, overbraiding yarns, sleeving and self fusing tapes all used by current customers throughout the world" says Mike Zuber, V.P. of Sales for Breyden – "Our distributors rely on us to offer more products that assist in the manufacturing process so that they can provide complete solutions in this demanding environment."
Breyden provides materials to some of the leading manufacturers around the globe including Boeing, Lockheed, Bell, Agusta, and Sikorsky; as well as their many of their subcontractors.
The self fusing silicone tape is sold under military specification A-A-59163 and is offered in both rectangular and triangular form. Multiple color options are also available – please contact us at info@saylorproducts.com.